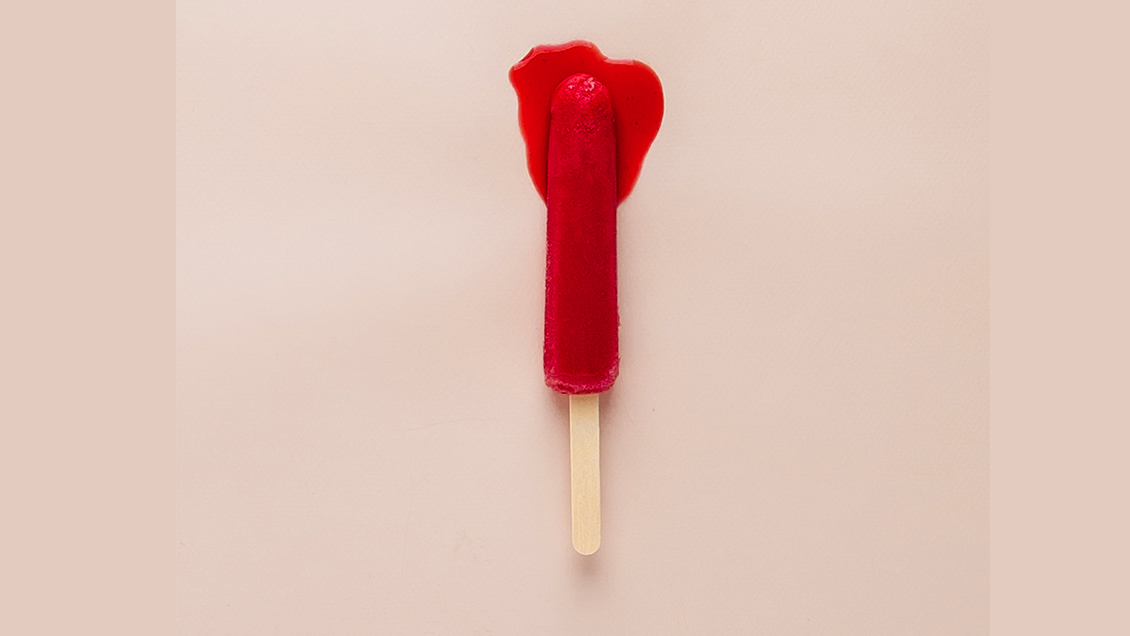 Before we have a nice long chat about how you can make your periods a more eco-friendly time… let's start with a nice long caveat. Periods can be messy, painful, irritating, and a whole host of unpleasant things, along with being something natural, amazing, and spiritual, even. Periods are personal, and everyone has a different relationship with theirs.
So after hassled adolescent trial and errors, if you've managed to find the product that works for you, we are not here to tell you to give it up for the environment. But in case you do feel comfortable trying something new, and you're looking for a few options other than pads and tampons… Well, then – here you go!
What's wrong with old fashioned, anyway?
Again, if the pads and tampons are your solace and life support during red season, go for it! But the reason us eco-friends have reservations are simple:
Pads and tampons both contain chemicals (like bleach, for instance) that are bad for you – and cause everything from small rashes to toxic shock syndrome – and ultimately, bad for the environment.
And if you're looking to make a change to a greener life, and you're open to some experimentation, the fact that you're likely to use around eleven thousand pads or tampons (or both) in your lifetime should encourage you to try some new stuff out.
Bio-Degradable Pads and Tampons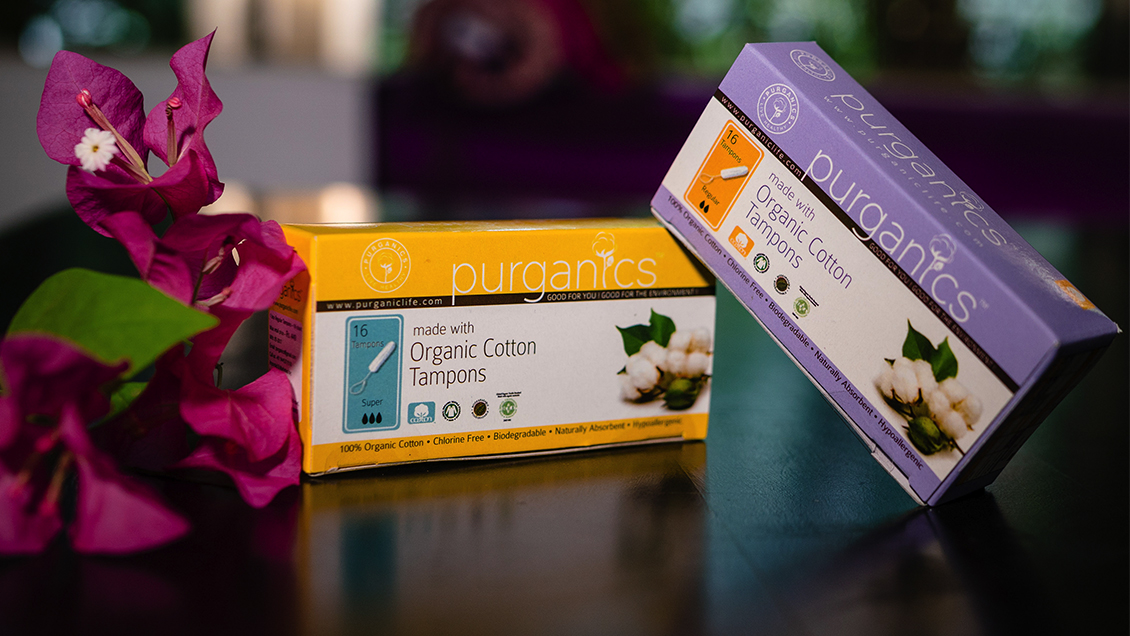 For those who like where they are with pads, but wouldn't mind a more eco-friendly and organic option, we have good news! India now has innumerable companies that make sanitary pads and tampons with organic, bio-degradable, materials. And they come in a host of price ranges too! However, if you're looking for relatively thin pads with wings, extra length, and the like, we would advice you to go for brands like Purganics. If they seem out of your budget, you can always try for others, or go on to try something a little different.
Wash and Keep
Another alternative to those comfy with pads is to use reusable pads. And no, this does not mean you're going back to the cloth. Reusable pads are becoming all the rage internationally as well as in niche groups in India.
They're lined with odor resistant materials, are waterproof, easily taken care of and washed, and since they're reusable, most of the ones in the market are worth the extra cost. Yes, you'll have to wash it, but who hasn't had to wash underwear, sheets, and more? This shouldn't be too much of an adjustment.
Up for cups?
In this day and age, we're sure you've heard of the menstrual cup. You may have heard of it as the Diva cup, the She cup, the Silky cup, Rustic Art Cups… but essentially, yes, we're talking about a silicone cup that fits inside you, plugs you up, and can collect your menstrual blood for up to ten or twelve hours. They can be used repeatedly for up to ten years, are made with medical grade silicone by most brands, and are very easy to maintain once you get the hang of it.
That being said, some women report finding them a little uncomfortable, and may not be able to properly use it. Another tip for the new cup user is to practice using it at home. After all, figuring out how to take it out without creating a bloody mess, emptying it out in the toilet, and then pushing it back in may not be something you relish doing in the office bathroom stall.
Sea Sponge Tampons
We know – sounds crazy, right? But they exist. They're reusable, obviously organic, and very hygienic. Like the diva cup, they're reusable, and though pricier than the average pad, are well worth the money since you can get up to six months of regular use out of them. But also like the diva cup, almost every woman who tries them says they can be an adjustment initially, and they're not the easiest to use in public restrooms – especially the first few times you use them.
At the end of the day, as we said, periods are very personal. And how you choose to confront them is entirely up to you. But gone are the days when the only options available to you was a piece of cloth, a plastic pad, or a bleached up tampon. So if even a small part of you would like to see if there are better options available to you, there's literally no time like the present to give them a try!
Related posts
Cleanliness, so they say, is next to godliness. And far be it from us to tell you to not clean up. After all, what better way to start your eco-friendly journey than by the life changing magic of cleaning up?
But cleaning up can often be a double-edged sword when it comes to how you're affecting the world around you. Most cleaning agents in the market today contain a lot of harmful chemicals, which find their way into the water table when we use them, and end up causing a lot of damage. As with most things in life, cleanliness can come with hidden costs.
Cleaning your spring cleaning products
They also say cleanliness begins at home… Or is that charity? Either way, they both begin at home, as does environmentalism.
And one of the first things you can do to start making the change is to change the way you clean at home. We don't need to tell you about all the different harmful chemicals that seep into the water table from your bleaches, laundry detergents, dish soaps, and more.
Bio-degradable and less harmful options exist by the dozens – even in the Indian market. You can find low impact laundry detergents, floor cleaners, dish soaps, and everything in between so that in your attempt to keep your house clean you don't accidentally muck up the environment.
Got your hands dirty?
The Europeans may have discovered the importance of washing hands only in the 19th century, but we're willing to bet there were Indian mothers in 100 AD telling their kids, "haath moo dho lo".
But in the 21st century, we may in fact be overdoing it a bit. In fact, you're probably washing your hands with soap much stronger than you need. And more to the point, with soaps which are major factors contributing to water pollution.
A simple solution is to switch out your super strong antiseptic hand wash for something gentler, more organic, like the natural hand wash foam by Bubblenut Wash.
Pearly, white, and green!
As much as we all love to be minty fresh, admittedly, there are some unfortunate side effects of human beings being keen on dental hygiene.
To begin with, regular toothpastes contain a lot of chemicals, and while some of them are good for you, not all of them are. And a lot of them are certainly not good for the environment! As for your toothbrush, they're one of the most prevalent items that fill up huge landfills all over the globe.
But in the internet age, you have options! You can switch to more organic toothpastes, go old school and try organic tooth powder, and even switch to bio-degradable toothbrushes. A lot of these products are competitively priced and can even turn out to be cheaper than your regular choice of products. And for those of you who would rather not risk the cost, there are plenty of home remedies and natural recipes that will help you take care of those chompers – without digging into your budget or harming the environment!
Yeh kaali kaali zulfein
Of course your hair is important! For even the least image conscious of us, our hair (or lack of it) is a big part of who we are and our identity. But in the rush to maintain it, we may in fact be cleaning it too much. So instead of spending a bomb on more and more products, try going natural for a while.
There are plenty of brands selling shampoos and hair care products that are organically made and highly eco-friendly. At the same time, you can also try a whole bunch of desi nuskas, including shikakai, eggs (if you're non-vegetarian). You can check them out here.
Shiny and clean
Now that you've brushed your teeth with bio-degradable products, and washed your hair with organic materials, time to move on to the rest of it.
There are enough and more Ayurvedic and organic replacements for most of your bathing needs – this is India, after all. You have besan, haldi, cucumbers, lemon juice, yogurt…. The list is endless. And while you can try and find the right fit for you, you still may find that they don't work as well as you hoped, or that they take too much effort – after all, you may not have time to mix up a whole 3 ingredient recipe each time your face feels a little greasy.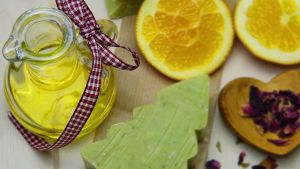 In that case, simply switch to more bio-degradable and sustainable options you can find here, and you can have that soapy fresh feeling without the corresponding carbon footprint.
Keeping clean – whether it's your home or your body – is a very personal thing, that we all should take pride in. And for those of us who care for the environment, it can also be a way for us to make better decisions in life.
We're certainly not suggesting you upend your entire cleaning and hygiene routine for the sake of what we consider important. Instead, just figure out which areas you can make a change in without it taking a hit on your budget and/ or your life. Either which way, you can always start by using less water – and never leaving the water running.