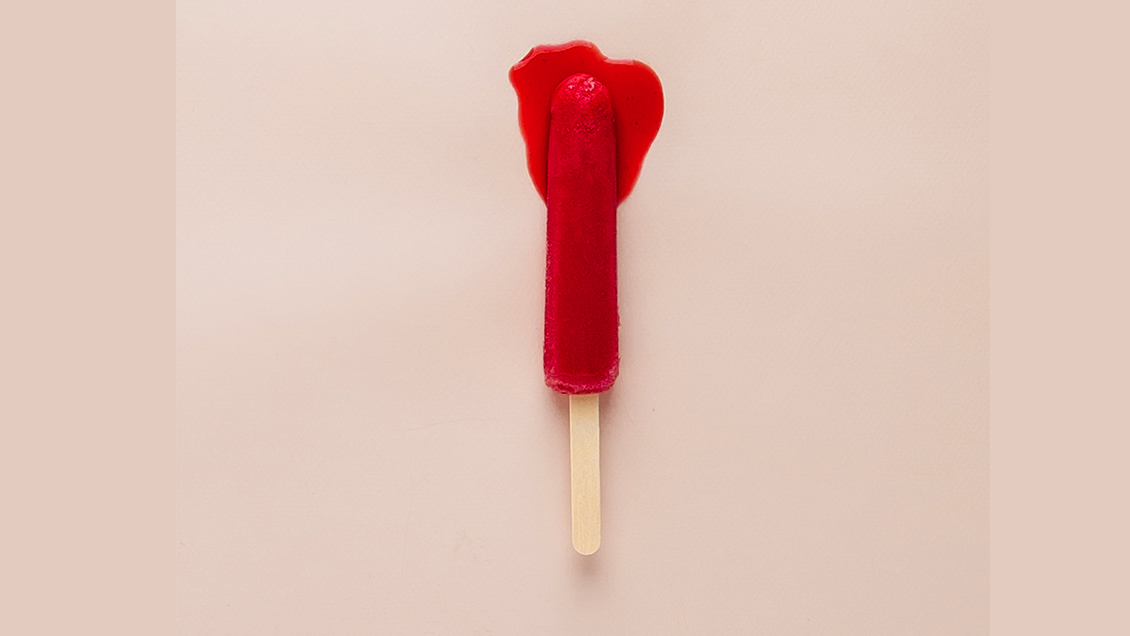 Before we have a nice long chat about how you can make your periods a more eco-friendly time… let's start with a nice long caveat. Periods can be messy, painful, irritating, and a whole host of unpleasant things, along with being something natural, amazing, and spiritual, even. Periods are personal, and everyone has a different relationship with theirs.
So after hassled adolescent trial and errors, if you've managed to find the product that works for you, we are not here to tell you to give it up for the environment. But in case you do feel comfortable trying something new, and you're looking for a few options other than pads and tampons… Well, then – here you go!
What's wrong with old fashioned, anyway?
Again, if the pads and tampons are your solace and life support during red season, go for it! But the reason us eco-friends have reservations are simple:
Pads and tampons both contain chemicals (like bleach, for instance) that are bad for you – and cause everything from small rashes to toxic shock syndrome – and ultimately, bad for the environment.
And if you're looking to make a change to a greener life, and you're open to some experimentation, the fact that you're likely to use around eleven thousand pads or tampons (or both) in your lifetime should encourage you to try some new stuff out.
Bio-Degradable Pads and Tampons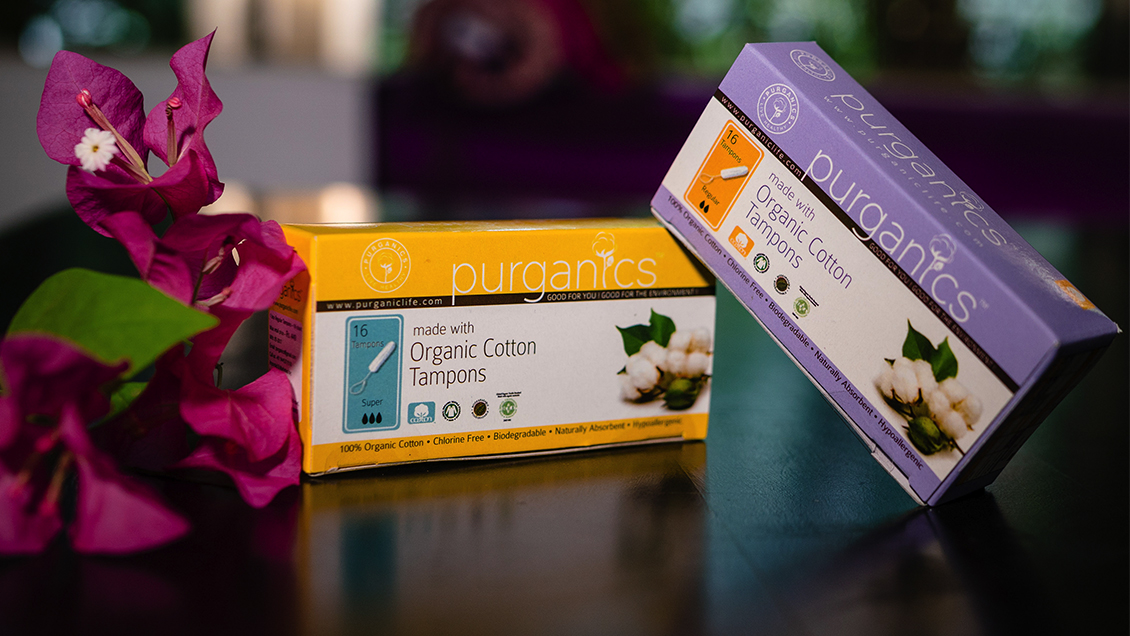 For those who like where they are with pads, but wouldn't mind a more eco-friendly and organic option, we have good news! India now has innumerable companies that make sanitary pads and tampons with organic, bio-degradable, materials. And they come in a host of price ranges too! However, if you're looking for relatively thin pads with wings, extra length, and the like, we would advice you to go for brands like Purganics. If they seem out of your budget, you can always try for others, or go on to try something a little different.
Wash and Keep
Another alternative to those comfy with pads is to use reusable pads. And no, this does not mean you're going back to the cloth. Reusable pads are becoming all the rage internationally as well as in niche groups in India.
They're lined with odor resistant materials, are waterproof, easily taken care of and washed, and since they're reusable, most of the ones in the market are worth the extra cost. Yes, you'll have to wash it, but who hasn't had to wash underwear, sheets, and more? This shouldn't be too much of an adjustment.
Up for cups?
In this day and age, we're sure you've heard of the menstrual cup. You may have heard of it as the Diva cup, the She cup, the Silky cup, Rustic Art Cups… but essentially, yes, we're talking about a silicone cup that fits inside you, plugs you up, and can collect your menstrual blood for up to ten or twelve hours. They can be used repeatedly for up to ten years, are made with medical grade silicone by most brands, and are very easy to maintain once you get the hang of it.
That being said, some women report finding them a little uncomfortable, and may not be able to properly use it. Another tip for the new cup user is to practice using it at home. After all, figuring out how to take it out without creating a bloody mess, emptying it out in the toilet, and then pushing it back in may not be something you relish doing in the office bathroom stall.
Sea Sponge Tampons
We know – sounds crazy, right? But they exist. They're reusable, obviously organic, and very hygienic. Like the diva cup, they're reusable, and though pricier than the average pad, are well worth the money since you can get up to six months of regular use out of them. But also like the diva cup, almost every woman who tries them says they can be an adjustment initially, and they're not the easiest to use in public restrooms – especially the first few times you use them.
At the end of the day, as we said, periods are very personal. And how you choose to confront them is entirely up to you. But gone are the days when the only options available to you was a piece of cloth, a plastic pad, or a bleached up tampon. So if even a small part of you would like to see if there are better options available to you, there's literally no time like the present to give them a try!
Related posts
Let's make a bet, shall we?
If you're active on Social Media, at least once a month, your feed will tell you about plastics and the latest ecological disaster they're causing. And we're also willing to bet you sigh, watch the video about animals choking on things, mountains of plastic trash, and wonder what you're supposed to do. Should you be cutting plastic out of your life? How would you even do that? Especially in India.
Well, let us be the first to say, you may not have to take any drastic steps. In fact, while the issue of plastics not being eco-friendly is a little more complicated than you may have thought, acting more responsibly can actually be easier than you thought.
What's the Use?
Us Eco-geeks usually divide plastics into good plastics and bad. And while we'll get to that, the first thing you need to remember is that very often, how the plastic product you're consuming affects the environment is determined by how you decide to use it.
For instance, your regular plastic bags from shops are probably not bio-degradeable or eco-friendly by any definition. But if you use them once to bring your grocery home, then again to line your cupboards, then again to pack things for a trip, and then again as a garbage bag…. It's still not bio-degradable, but it's certainly not single use anymore. And that means you're trying to make the use of that plastic sustainable. It's not perfect, but it's a start!
Which is why, the main case for good plastics is that they're not single use. They can be used over and over again, and you won't have to discard them after one single use. This is a point we're going to come back to again and again – your main goal with making a change in your plastic consumption involves acquiring less of it, and more importantly, using and reusing them so as to make them practically sustainable.
And if that sounds like Jugaad, we are more than happy to agree!
The Resin Identification Code
When it comes to most commercially made, multiple or long term use plastics, the factors that can contribute to ecological problems are very complex. Almost every kind of plastic you find in the market – from lunch boxes, to thermacol, to the plastic used in hangers and footstools – all have their advantages and disadvantages. For the most part, we divide plastics into those that release harmful chemicals and toxins such as BPA (Bisphenol-A).
But an easy first step to figure out whether your plastic is harmful or not can be found in the Resin Identification Code – which can be found at the bottom of most plastic products. The numbers go from 1 to 7, and for the most part, environmentalists tend to encourage using plastics graded 1 (Polyethelene Terephthalate, PET), 2 (High Density Polyethelene, HDP), 4 (Low Density Polyethelene, LDP), and 5 (Polypropylene, PP).
So if you do want to take precautions while buying the next plastic bottle for your office, that can be your first step! And for the second step, you can try and make sure your use your plastic product for as long as possible, and then find a good way to dispose of it.
BioPlastics
Unfortunately, the case for BioPlastics isn't very strong. BioPlastics mainly refers to plastics that are made not from depleting natural resources like petroleum, but from organic materials like plants, corn, etc.
While on the one hand, bioplastics assure you that the production of the plastic is not going to deplete resources, it's not very different when it comes time for disposal. Because the composition of BioPlastic is for the most part, exactly the same as any other plastics. Which means they won't be bio-degradable, or any more sustainable than regular plastic.
Biodegradable
Another innovation in the plastics industry has been the introduction of biodegradable plastics into the market. Unfortunately, the term Bio-degradable can give you a false sense of security when you dispose of it. The sad reality is, there is no universal standard, or even a strict national standard for what constitutes "Bio-degradable". Companies can (and do) call the plastics they use "bio-degradable" based on the lowest of standards.
In fact, "bio-degradable" plastics are only bio-degradable on land. If your "bio-degradable" plastic bottle ends up in the ocean, as they often do, they would have about the same effect as a regular old plastic bottle. Which is to say… pretty bad. However, it is still one step above regular plastic when it comes to disposal or storage on land, so you can make a switch if you have the option.
What does "Recyclable" mean
Calling a plastic product "Recyclable" can also be a confusing tag. The key, as it happens, exists in the clever use of language. For example, if you look at the tori bhaji on your plate and tell your mom it's "eatable" that in no way indicates that you will eat it. Get it?
So when companies put the recycle logo on a product and confirm that it is "recyclable", what they mean is that the product could potentially be recycled. However, this does not mean that they will be recycled, only that they can be.
So, of course, what you'd need to do is ensure that it gets recycled. In India, unfortunately there's not guarantee of getting something recycled, and the one surefire way to do it would be to take it up yourself. Better yet, simply find ways to make the product last longer and use it as many times as possible.
Mixed Materials
Variety may be the spice of life, but when it comes to plastic products, it can be the bane of the environment. When it comes to recycling, and decomposing plastic – even bio-degradable plastics – one of the biggest impediments come when a single piece of waste has three different kinds of plastic on it.
So if your sandwich comes covered in a seran wrap, and then a lightweight cardboard cover with a film of plastic on top, as well as another transparent plastic cover on one side of the sandwich – even the materials that can be recycled won't be because the piece has both recyclable and non recyclable materials.
And so, we come full circle and end up right where we started. There are a lot of different types of plastics in the world right now. Some of them can be very harmful to the environment, while others can have very little to no impact.
And while in a country like India, you may not be able to guarantee that your waste gets recycled properly no matter how careful you are at home, the key lies in how you use the product. Sure, try to go for bio-degradable low impact plastics. But either way, make sure you jugaado the crap out of the product and make it last forever!
If nothing else, we know our moms would be super proud.