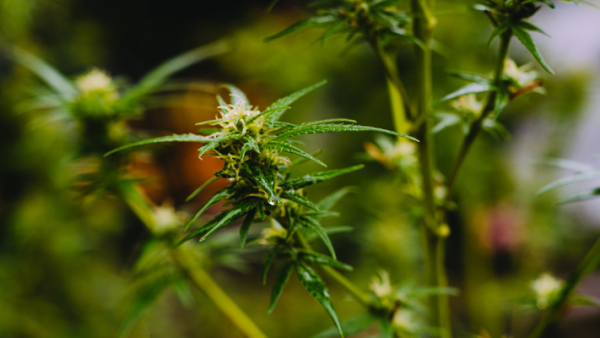 If you're like us and you've been reading up on all things environment on the interwebs, you may have come across people discussing hemp, often in the context of sustainable fashion.
For the last century or more, hemp has gotten a bad rap just for being somewhat related to the practice of getting bombed on some green stuff during that goa trip in college.
But now, with increased awareness of environmental impact and cost of production of things like clothes, paper, etc. hemp is all set to make a huge comeback in the next few decades. Which means there's no time like the present to start brushing up on all things hemp!
What is hemp?
Hemp is basically a variety or strain of the Cannabis sativa plant which is grown specifically for the industrial use of it's various products. And yes, Cannabis is indeed the plant that is very popular in college campuses. However, hemp is a varying strain of the same plant that is grown for it's own purposes.
The main difference between it and it's much more popular cousin is that while both contain the psychoactive Tetrahydrocannabinol (THC), hemp is grown and produced with far lower quantities of THC and higher quantities of cannabidiol, which practically eliminates any psychoactive components in the hemp plant. This distinction is the key to hemp being legally grown and regulated by different governments.
Hemp can be refined into a bunch of different products including paper, textiles, biodegradable plastics, biofuel, and animal feed to name a few.
Des ki Mitti
One of the main reasons us eco-freaks go a little gaga about hemp has something to do with the fact that it is, after all a "weed". This means that it grows quickly, without a lot of human intervention, and is naturally resistant to most pests.
It's a boon to farmers since it can grow in very tightly spaced and it can grow very quickly. This means that land use gets decreased, and more importantly, the plant has very high yield for the farmer.
On top of this, hemp is noted for improving the health of the soil. It needs less water than many other plants, eliminates the need for fungicides and pesticides, and because of its resilience has been used to clean up polluted lands. Because it enriches the soil as it grows, farmers can grow other plants on their land immediately after hemp harvest.
Papyrus, Canvas, Paper
Hemp mulch is one of the oldest materials with which paper has been produced. Over five thousand years ago, people all over the world were inventing alphabets, drawing doodles out of boredom, and calculating their taxes on paper made from hemp. In fact the word "canvas" is derived from the plant "cannabis" from which it was originally made.
The advantage of paper made from hemp is that it produces more paper per acre of it's raw materials than most other materials like wood pulp. It's low lignin content and naturally light color also means that less bleach and other chemicals would need to be used in production.
However, when it comes to paper, the cost of processing hemp is bigger than with wood pulp. With enough innovation in the processing department, hemp can soon be a much more viable, cost effective, and environment friendly option for creating paper than wood pulp. And who doesn't want to save the trees?
High fashion
One of the major uses hemp has had over history is as a source for fabric. And while hemp went out of fashion for a few centuries, it's making a smashing comeback in the annals of fashion of late.
Sustainable fashion is a growing and prominent industry with it's own place in fashion industry events like the London Fashion Week. And when it comes to sustainable fashion, hemp is in the forefront of natural and eco-friendly textile options.
Not only does it have an enviable drape that has been compared to linen, it's durable and comes in a variety of different colors based on how it is processed.
Most importantly, the land use and amount of water needed to prduce hemp textiles is literally half as much is needed for other fabrics like cotton. One of the coolest ways to start your hemp journey can be with some beautifully created hemp clothes by companies like Boheco.
BioFuel
One of the lesser known properties of hemp is it's potential for being a biofuel. Studies have found that hemp seed oil can be a very viable option for producing biodiesel. It has proven to be high efficiency (which means we get more fuel per litre of hemp oil) and has even been known to run in lower temperatures than other biofuel.
A Plastic Replacement
While it may still be too early to declare this definitively, hemp is one of the few materials that have shown a lot of potential as a substitute for plastic.
While we all know how much plastic bags and lower grade plastic absolutely needs to be replaced, it's not just your local vegetable vendor who may use a hemp bag sometime in the future. Your furniture, bags, clothes, and most interestingly, even parts of your car could soon be replaced with hemp based materials.
All the way back in the 1940's Henry Ford made a car out of hemp and soy plastic, and as recently as 2008, niche companies have made everything from composite body panels to seat backs and door linings. Hemp composites are stronger, lighter, an cheaper to produce and use than fiber glass or even carbon fibre – on top of being far more recyclable than plastic!
While it's still early days for calling this the great hemp revival, this unique plant is fast becoming a rather incredible Hail Mary solution for a number of issues us environmentalists tend to concern ourselves with. And with the research pointing to a lot of potential, we may yet have hope of living in a post plastic, hemp-tastic world some time in the future.
In the meantime, you can always be a hemp cheerleader by buying hemp clothes, paper, and anything else hemp you can get your hands on!
Related posts
Cleanliness, so they say, is next to godliness. And far be it from us to tell you to not clean up. After all, what better way to start your eco-friendly journey than by the life changing magic of cleaning up?
But cleaning up can often be a double-edged sword when it comes to how you're affecting the world around you. Most cleaning agents in the market today contain a lot of harmful chemicals, which find their way into the water table when we use them, and end up causing a lot of damage. As with most things in life, cleanliness can come with hidden costs.
Cleaning your spring cleaning products
They also say cleanliness begins at home… Or is that charity? Either way, they both begin at home, as does environmentalism.
And one of the first things you can do to start making the change is to change the way you clean at home. We don't need to tell you about all the different harmful chemicals that seep into the water table from your bleaches, laundry detergents, dish soaps, and more.
Bio-degradable and less harmful options exist by the dozens – even in the Indian market. You can find low impact laundry detergents, floor cleaners, dish soaps, and everything in between so that in your attempt to keep your house clean you don't accidentally muck up the environment.
Got your hands dirty?
The Europeans may have discovered the importance of washing hands only in the 19th century, but we're willing to bet there were Indian mothers in 100 AD telling their kids, "haath moo dho lo".
But in the 21st century, we may in fact be overdoing it a bit. In fact, you're probably washing your hands with soap much stronger than you need. And more to the point, with soaps which are major factors contributing to water pollution.
A simple solution is to switch out your super strong antiseptic hand wash for something gentler, more organic, like the natural hand wash foam by Bubblenut Wash.
Pearly, white, and green!
As much as we all love to be minty fresh, admittedly, there are some unfortunate side effects of human beings being keen on dental hygiene.
To begin with, regular toothpastes contain a lot of chemicals, and while some of them are good for you, not all of them are. And a lot of them are certainly not good for the environment! As for your toothbrush, they're one of the most prevalent items that fill up huge landfills all over the globe.
But in the internet age, you have options! You can switch to more organic toothpastes, go old school and try organic tooth powder, and even switch to bio-degradable toothbrushes. A lot of these products are competitively priced and can even turn out to be cheaper than your regular choice of products. And for those of you who would rather not risk the cost, there are plenty of home remedies and natural recipes that will help you take care of those chompers – without digging into your budget or harming the environment!
Yeh kaali kaali zulfein
Of course your hair is important! For even the least image conscious of us, our hair (or lack of it) is a big part of who we are and our identity. But in the rush to maintain it, we may in fact be cleaning it too much. So instead of spending a bomb on more and more products, try going natural for a while.
There are plenty of brands selling shampoos and hair care products that are organically made and highly eco-friendly. At the same time, you can also try a whole bunch of desi nuskas, including shikakai, eggs (if you're non-vegetarian). You can check them out here.
Shiny and clean
Now that you've brushed your teeth with bio-degradable products, and washed your hair with organic materials, time to move on to the rest of it.
There are enough and more Ayurvedic and organic replacements for most of your bathing needs – this is India, after all. You have besan, haldi, cucumbers, lemon juice, yogurt…. The list is endless. And while you can try and find the right fit for you, you still may find that they don't work as well as you hoped, or that they take too much effort – after all, you may not have time to mix up a whole 3 ingredient recipe each time your face feels a little greasy.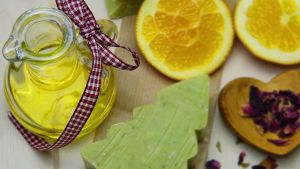 In that case, simply switch to more bio-degradable and sustainable options you can find here, and you can have that soapy fresh feeling without the corresponding carbon footprint.
Keeping clean – whether it's your home or your body – is a very personal thing, that we all should take pride in. And for those of us who care for the environment, it can also be a way for us to make better decisions in life.
We're certainly not suggesting you upend your entire cleaning and hygiene routine for the sake of what we consider important. Instead, just figure out which areas you can make a change in without it taking a hit on your budget and/ or your life. Either which way, you can always start by using less water – and never leaving the water running.