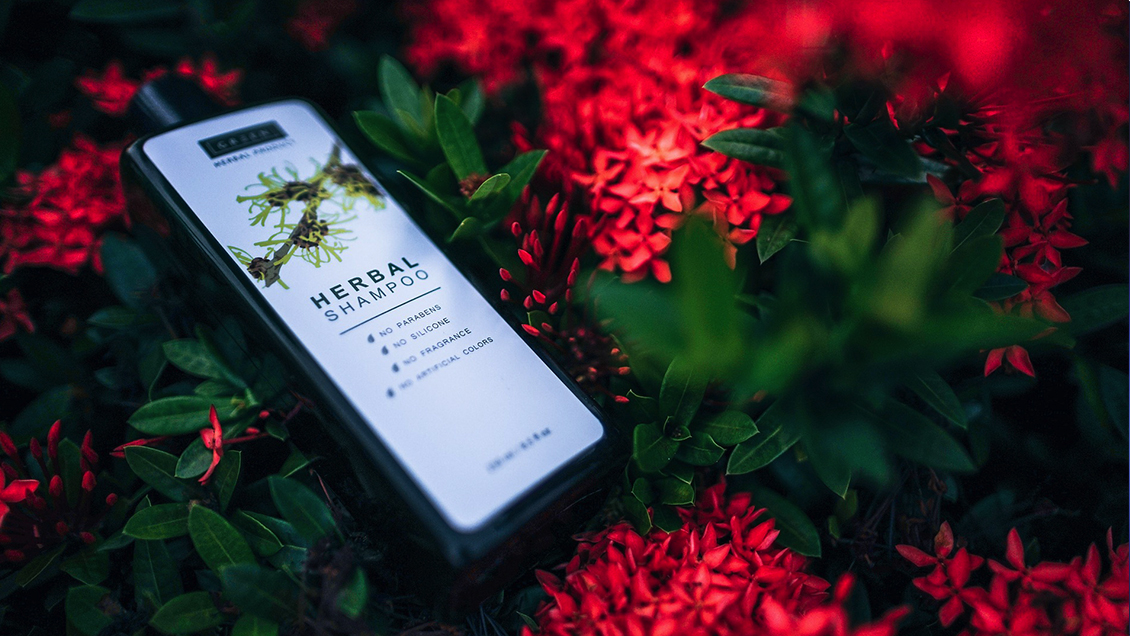 Cleanliness, so they say, is next to godliness. And far be it from us to tell you to not clean up. After all, what better way to start your eco-friendly journey than by the life changing magic of cleaning up?
But cleaning up can often be a double-edged sword when it comes to how you're affecting the world around you. Most cleaning agents in the market today contain a lot of harmful chemicals, which find their way into the water table when we use them, and end up causing a lot of damage. As with most things in life, cleanliness can come with hidden costs.
Cleaning your spring cleaning products
They also say cleanliness begins at home… Or is that charity? Either way, they both begin at home, as does environmentalism.
And one of the first things you can do to start making the change is to change the way you clean at home. We don't need to tell you about all the different harmful chemicals that seep into the water table from your bleaches, laundry detergents, dish soaps, and more.
Bio-degradable and less harmful options exist by the dozens – even in the Indian market. You can find low impact laundry detergents, floor cleaners, dish soaps, and everything in between so that in your attempt to keep your house clean you don't accidentally muck up the environment.
Got your hands dirty?
The Europeans may have discovered the importance of washing hands only in the 19th century, but we're willing to bet there were Indian mothers in 100 AD telling their kids, "haath moo dho lo".
But in the 21st century, we may in fact be overdoing it a bit. In fact, you're probably washing your hands with soap much stronger than you need. And more to the point, with soaps which are major factors contributing to water pollution.
A simple solution is to switch out your super strong antiseptic hand wash for something gentler, more organic, like the natural hand wash foam by Bubblenut Wash.
Pearly, white, and green!
As much as we all love to be minty fresh, admittedly, there are some unfortunate side effects of human beings being keen on dental hygiene.
To begin with, regular toothpastes contain a lot of chemicals, and while some of them are good for you, not all of them are. And a lot of them are certainly not good for the environment! As for your toothbrush, they're one of the most prevalent items that fill up huge landfills all over the globe.
But in the internet age, you have options! You can switch to more organic toothpastes, go old school and try organic tooth powder, and even switch to bio-degradable toothbrushes. A lot of these products are competitively priced and can even turn out to be cheaper than your regular choice of products. And for those of you who would rather not risk the cost, there are plenty of home remedies and natural recipes that will help you take care of those chompers – without digging into your budget or harming the environment!
Yeh kaali kaali zulfein
Of course your hair is important! For even the least image conscious of us, our hair (or lack of it) is a big part of who we are and our identity. But in the rush to maintain it, we may in fact be cleaning it too much. So instead of spending a bomb on more and more products, try going natural for a while.
There are plenty of brands selling shampoos and hair care products that are organically made and highly eco-friendly. At the same time, you can also try a whole bunch of desi nuskas, including shikakai, eggs (if you're non-vegetarian). You can check them out here.
Shiny and clean
Now that you've brushed your teeth with bio-degradable products, and washed your hair with organic materials, time to move on to the rest of it.
There are enough and more Ayurvedic and organic replacements for most of your bathing needs – this is India, after all. You have besan, haldi, cucumbers, lemon juice, yogurt…. The list is endless. And while you can try and find the right fit for you, you still may find that they don't work as well as you hoped, or that they take too much effort – after all, you may not have time to mix up a whole 3 ingredient recipe each time your face feels a little greasy.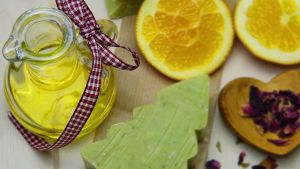 In that case, simply switch to more bio-degradable and sustainable options you can find here, and you can have that soapy fresh feeling without the corresponding carbon footprint.
Keeping clean – whether it's your home or your body – is a very personal thing, that we all should take pride in. And for those of us who care for the environment, it can also be a way for us to make better decisions in life.
We're certainly not suggesting you upend your entire cleaning and hygiene routine for the sake of what we consider important. Instead, just figure out which areas you can make a change in without it taking a hit on your budget and/ or your life. Either which way, you can always start by using less water – and never leaving the water running.
Related posts
Let's make a bet, shall we?
If you're active on Social Media, at least once a month, your feed will tell you about plastics and the latest ecological disaster they're causing. And we're also willing to bet you sigh, watch the video about animals choking on things, mountains of plastic trash, and wonder what you're supposed to do. Should you be cutting plastic out of your life? How would you even do that? Especially in India.
Well, let us be the first to say, you may not have to take any drastic steps. In fact, while the issue of plastics not being eco-friendly is a little more complicated than you may have thought, acting more responsibly can actually be easier than you thought.
What's the Use?
Us Eco-geeks usually divide plastics into good plastics and bad. And while we'll get to that, the first thing you need to remember is that very often, how the plastic product you're consuming affects the environment is determined by how you decide to use it.
For instance, your regular plastic bags from shops are probably not bio-degradeable or eco-friendly by any definition. But if you use them once to bring your grocery home, then again to line your cupboards, then again to pack things for a trip, and then again as a garbage bag…. It's still not bio-degradable, but it's certainly not single use anymore. And that means you're trying to make the use of that plastic sustainable. It's not perfect, but it's a start!
Which is why, the main case for good plastics is that they're not single use. They can be used over and over again, and you won't have to discard them after one single use. This is a point we're going to come back to again and again – your main goal with making a change in your plastic consumption involves acquiring less of it, and more importantly, using and reusing them so as to make them practically sustainable.
And if that sounds like Jugaad, we are more than happy to agree!
The Resin Identification Code
When it comes to most commercially made, multiple or long term use plastics, the factors that can contribute to ecological problems are very complex. Almost every kind of plastic you find in the market – from lunch boxes, to thermacol, to the plastic used in hangers and footstools – all have their advantages and disadvantages. For the most part, we divide plastics into those that release harmful chemicals and toxins such as BPA (Bisphenol-A).
But an easy first step to figure out whether your plastic is harmful or not can be found in the Resin Identification Code – which can be found at the bottom of most plastic products. The numbers go from 1 to 7, and for the most part, environmentalists tend to encourage using plastics graded 1 (Polyethelene Terephthalate, PET), 2 (High Density Polyethelene, HDP), 4 (Low Density Polyethelene, LDP), and 5 (Polypropylene, PP).
So if you do want to take precautions while buying the next plastic bottle for your office, that can be your first step! And for the second step, you can try and make sure your use your plastic product for as long as possible, and then find a good way to dispose of it.
BioPlastics
Unfortunately, the case for BioPlastics isn't very strong. BioPlastics mainly refers to plastics that are made not from depleting natural resources like petroleum, but from organic materials like plants, corn, etc.
While on the one hand, bioplastics assure you that the production of the plastic is not going to deplete resources, it's not very different when it comes time for disposal. Because the composition of BioPlastic is for the most part, exactly the same as any other plastics. Which means they won't be bio-degradable, or any more sustainable than regular plastic.
Biodegradable
Another innovation in the plastics industry has been the introduction of biodegradable plastics into the market. Unfortunately, the term Bio-degradable can give you a false sense of security when you dispose of it. The sad reality is, there is no universal standard, or even a strict national standard for what constitutes "Bio-degradable". Companies can (and do) call the plastics they use "bio-degradable" based on the lowest of standards.
In fact, "bio-degradable" plastics are only bio-degradable on land. If your "bio-degradable" plastic bottle ends up in the ocean, as they often do, they would have about the same effect as a regular old plastic bottle. Which is to say… pretty bad. However, it is still one step above regular plastic when it comes to disposal or storage on land, so you can make a switch if you have the option.
What does "Recyclable" mean
Calling a plastic product "Recyclable" can also be a confusing tag. The key, as it happens, exists in the clever use of language. For example, if you look at the tori bhaji on your plate and tell your mom it's "eatable" that in no way indicates that you will eat it. Get it?
So when companies put the recycle logo on a product and confirm that it is "recyclable", what they mean is that the product could potentially be recycled. However, this does not mean that they will be recycled, only that they can be.
So, of course, what you'd need to do is ensure that it gets recycled. In India, unfortunately there's not guarantee of getting something recycled, and the one surefire way to do it would be to take it up yourself. Better yet, simply find ways to make the product last longer and use it as many times as possible.
Mixed Materials
Variety may be the spice of life, but when it comes to plastic products, it can be the bane of the environment. When it comes to recycling, and decomposing plastic – even bio-degradable plastics – one of the biggest impediments come when a single piece of waste has three different kinds of plastic on it.
So if your sandwich comes covered in a seran wrap, and then a lightweight cardboard cover with a film of plastic on top, as well as another transparent plastic cover on one side of the sandwich – even the materials that can be recycled won't be because the piece has both recyclable and non recyclable materials.
And so, we come full circle and end up right where we started. There are a lot of different types of plastics in the world right now. Some of them can be very harmful to the environment, while others can have very little to no impact.
And while in a country like India, you may not be able to guarantee that your waste gets recycled properly no matter how careful you are at home, the key lies in how you use the product. Sure, try to go for bio-degradable low impact plastics. But either way, make sure you jugaado the crap out of the product and make it last forever!
If nothing else, we know our moms would be super proud.