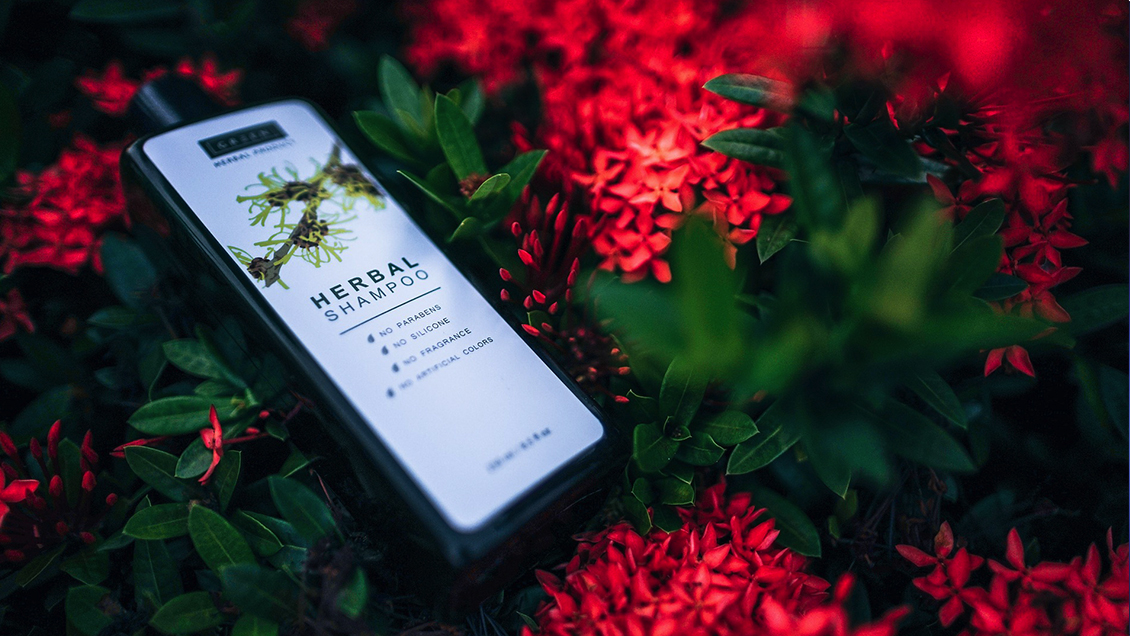 Cleanliness, so they say, is next to godliness. And far be it from us to tell you to not clean up. After all, what better way to start your eco-friendly journey than by the life changing magic of cleaning up?
But cleaning up can often be a double-edged sword when it comes to how you're affecting the world around you. Most cleaning agents in the market today contain a lot of harmful chemicals, which find their way into the water table when we use them, and end up causing a lot of damage. As with most things in life, cleanliness can come with hidden costs.
Cleaning your spring cleaning products
They also say cleanliness begins at home… Or is that charity? Either way, they both begin at home, as does environmentalism.
And one of the first things you can do to start making the change is to change the way you clean at home. We don't need to tell you about all the different harmful chemicals that seep into the water table from your bleaches, laundry detergents, dish soaps, and more.
Bio-degradable and less harmful options exist by the dozens – even in the Indian market. You can find low impact laundry detergents, floor cleaners, dish soaps, and everything in between so that in your attempt to keep your house clean you don't accidentally muck up the environment.
Got your hands dirty?
The Europeans may have discovered the importance of washing hands only in the 19th century, but we're willing to bet there were Indian mothers in 100 AD telling their kids, "haath moo dho lo".
But in the 21st century, we may in fact be overdoing it a bit. In fact, you're probably washing your hands with soap much stronger than you need. And more to the point, with soaps which are major factors contributing to water pollution.
A simple solution is to switch out your super strong antiseptic hand wash for something gentler, more organic, like the natural hand wash foam by Bubblenut Wash.
Pearly, white, and green!
As much as we all love to be minty fresh, admittedly, there are some unfortunate side effects of human beings being keen on dental hygiene.
To begin with, regular toothpastes contain a lot of chemicals, and while some of them are good for you, not all of them are. And a lot of them are certainly not good for the environment! As for your toothbrush, they're one of the most prevalent items that fill up huge landfills all over the globe.
But in the internet age, you have options! You can switch to more organic toothpastes, go old school and try organic tooth powder, and even switch to bio-degradable toothbrushes. A lot of these products are competitively priced and can even turn out to be cheaper than your regular choice of products. And for those of you who would rather not risk the cost, there are plenty of home remedies and natural recipes that will help you take care of those chompers – without digging into your budget or harming the environment!
Yeh kaali kaali zulfein
Of course your hair is important! For even the least image conscious of us, our hair (or lack of it) is a big part of who we are and our identity. But in the rush to maintain it, we may in fact be cleaning it too much. So instead of spending a bomb on more and more products, try going natural for a while.
There are plenty of brands selling shampoos and hair care products that are organically made and highly eco-friendly. At the same time, you can also try a whole bunch of desi nuskas, including shikakai, eggs (if you're non-vegetarian). You can check them out here.
Shiny and clean
Now that you've brushed your teeth with bio-degradable products, and washed your hair with organic materials, time to move on to the rest of it.
There are enough and more Ayurvedic and organic replacements for most of your bathing needs – this is India, after all. You have besan, haldi, cucumbers, lemon juice, yogurt…. The list is endless. And while you can try and find the right fit for you, you still may find that they don't work as well as you hoped, or that they take too much effort – after all, you may not have time to mix up a whole 3 ingredient recipe each time your face feels a little greasy.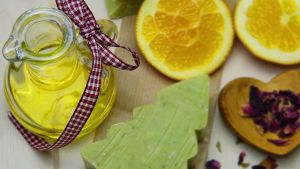 In that case, simply switch to more bio-degradable and sustainable options you can find here, and you can have that soapy fresh feeling without the corresponding carbon footprint.
Keeping clean – whether it's your home or your body – is a very personal thing, that we all should take pride in. And for those of us who care for the environment, it can also be a way for us to make better decisions in life.
We're certainly not suggesting you upend your entire cleaning and hygiene routine for the sake of what we consider important. Instead, just figure out which areas you can make a change in without it taking a hit on your budget and/ or your life. Either which way, you can always start by using less water – and never leaving the water running.
Related posts
Over a long weekend, I found myself living my super exciting life – helping a friend deep clean her house. Deep cleaning for us means ceilings, fans, walls, dusting, fridge ke peeche, bed ke neeche, and sorting out all the rubbish we may have accumulated since the last deep cleaning rave we held.
To no one's surprise, by the end, we had a full dustbin, and an even fuller pile of all the boxes and containers she'd accumulated. And as she was about to take them all to the society dumpster, I realized – it's about time we woke up and smelt the garbage, don't you think?
For beginners on the eco-friendly train, waste disposal can seem like a make or break destination. I know… it's a far more involved process than rethinking fashion priorities and replacing your plastic bags with jholas. And with the waste disposal resources available in India (and lack thereof) it can seem like a thankless enterprise to take up.
But I'm here to tell you – after having helped my friend find a local kabadi guy to give away her boxes to – it doesn't have to be as complicated as your intense Google search and E.V.S. textbooks made you believe. With that in mind, you can start on your disposing journey with this list of non-disposable tips. That's the last time we'll overuse the word, we swear!
Get Less, Get Recycled, and Get to Reusing
The crucial beginning of changing how waste is disposed off at home – is to change what waste is brought into the home. I've broken down this process into three simple steps.
First, try and buy fewer items that you know will contribute to the overall waste levels in your home. This basically means fewer impulse purchases and online shopping sprees so that you only bring waste into your home that you absolutely cannot avoid.
The next step is to start looking for products and packaging that use recycled materials. As we've mentioned before on this blog, the environmental impact of a material mostly depends on how you choose to use it rather than what it is. And recycled materials are the ones that are being used over and over again so as to not impact the environment.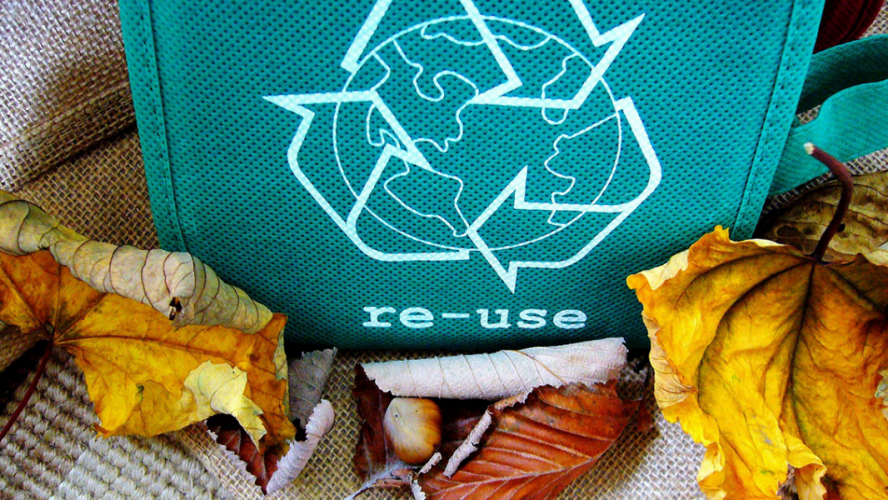 And finally, start actually recycling. I understand if you don't have the time to pulp down your cardboard boxes and make mats out of them or something like that. Really, who does? But you can simply reuse and recycle things like plastic bags, boxes, cardboards etc. for everything from storage to art projects.
Segregate and Recycle
Now this is the crucial first step in the process of modern waste management and disposal. Incidentally, it's also the step over which you have the most control as a regular human living in India.
The very first step in segregation can simply be dividing your waste so all the "hard" waste – like cardboards, hard plastic containers, thermocol, etc. – can be kept separately and given away to your local kabadi man for recycling and reusing. As me and my cleaning buddy discovered – you'd be surprised at how the amount of waste you generate can go down with this simple step.
Don't sit back and relax though.
And segregate some more…
To really start doing this properly, you need to go a step further than just calling up the kabadiwala. Start by dividing your waste into two sections – bio-degradable and non-bio-degradable.
Your non-bio-degradable waste can be further segregated into plastic, glass, and hazardous. In my research into India's landfills, I found out this is crucial for one simple reason – even if some your garbage ends up in a landfill, workers in landfills (who often tend to be children) will not have to come in contact with these hazardous or injurious pieces.
The next step would be to split your bio-degradable waste into wet/organic waste and dry waste. This means your food waste and kitchen waste gets separated from other bio-degradable materials like cloth and paper.
But even when you can give away your cardboards to the kabadi man, the larger waste disposal system in India doesn't have a lot of provisions for separated waste. Even if you segregate your plastics from the organic, unless you're doing more, they're both going to end up in the same landfill once they're out of your house. Which brings us to…
Composting
These days, composting is not just a word used in villages and farmlands. In fact, urban single household composting has become all the rage in metro cities like Mumbai, Delhi and Bengaluru.
Composting is simply a system by which you decompose organic kitchen waste to use as manure in farms, gardens, and potted plants. You can get your own easy-to-use composting kit and starting doing your bit for the environment – and your house plants – with a little bit of money and some basic changes to your life.
And if that seems like a lot of trouble, you can always look into community composting projects that are springing up in towns and cities around India, like the Temple composting projects in Vile Parle, Mumbai.
Look, I get it. When you're already trying to get through the week with your sanity intact while you juggle all the tiny issues that life presents you with… spending time thinking about garbage can be a real bummer.
But if you're here, and you're already trying to make a few changes for the better, the truth is that garbage and waste disposal is one of the most effective places to start.